Everybody knows that profitable companies are successful because of their people.
I have spent a lot of time with managers of multiple organizations lately attending my Leading Millennials workshops, and performance management always comes up. I spent much of my career designing, deploying and owning performance management systems, and one thing is pretty common: NO ONE HAS FUN DOING PERFORMANCE REVIEWS! And hopefully we intuitively know that we need to invest in our people and we owe them feedback.

I am passionate about managing the talent within an organization. And the stories that I hear over and over are about top talent moving on to another organization for "a better opportunity." That may be what they say in the exit interview, but we know it was because they did not like their manager, or they were not developed and challenge. It is sad when our top talent leave and they didn't even know they were viewed as top talent. I hear managers tell me, "I treat people the same because I don't want their egos getting in the way." Well that is a tiny piece of the puzzle. I am a firm believer in differentiating performance. We are not all the same. We have different learning styles, motivations, and views of our worlds. Another insight: not all high performers are high potentials. It's critical to understand the aspirations of our team members as well as measuring their skills and competencies.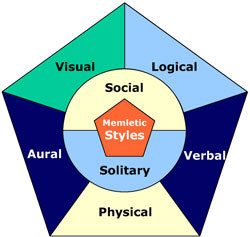 Kyle Lagunas, HR Analyst at Software Advice, captured the essence of differentiation of high performance and high potentials in a great article. He interviewed one of my favorite performance management gurus, Malcolm Munro, and I wanted to share some key points from his post:

http://blog.softwareadvice.com/articles/hr/high-potentials-vs-high-performers-a-managers-guide-to-identify-assess-and-develop-1081012/

1. Managers' ability to distinguish between high-performing and high-potential employees is critical.

High-performers stand out in any organization: They consistently exceed expectations, and are management's go-to for difficult projects. High potentials, however, can be more difficult to identify, because most valuable attributes (e.g. stress management, adaptability, business sense) aren't catalytic in entry-to-mid-level roles.

By working with leadership to codify distinct competencies, managers can profile the skills that ensure success in key roles—and be on the lookout for examples of both high performers and high potentials from day one.

2. In an increasingly transient workforce, performance can't be the only measure of talent.

In many organizations, performance is the primary measure of an employee's value in the organization. Star performers are promoted and rewarded, while diamonds in the rough become disengaged and move on.

High performance is important, of course. And we can run a successful department full of them! But if your end goal is to build a more robust talent pipeline (and it should be), performance can't be the only point of entry.

3. Successful development (and retention) of both performers and potentials requires a tailored approach.

Recognition is key for High Performance/Low Potential employees. They need constant encouragement and challenging assignments. Give them the independence and engage them with projects that they can take full ownership of.

Alternately, while High Potential/Low Performance employees are hungry for more high-impact work, they need seasoning. On the job training is a great way to accomplish this, especially when pairing them with high performers. As they develop a stronger understanding of the organization and their role in it, give them projects to manage, new hires to train, and offer cross-training opportunities.

I really like the graphs he put together to determine development strategies for hi-po's and hi-performers. I use a 9 box template for determining performance and potential during talent reviews. I am going to recommend my clients use these as well.

It does not have to be performance management time of year to manage performance and potential. It is a full time job for leaders, and these tools are very useful and designed to make their lives easier!